Bio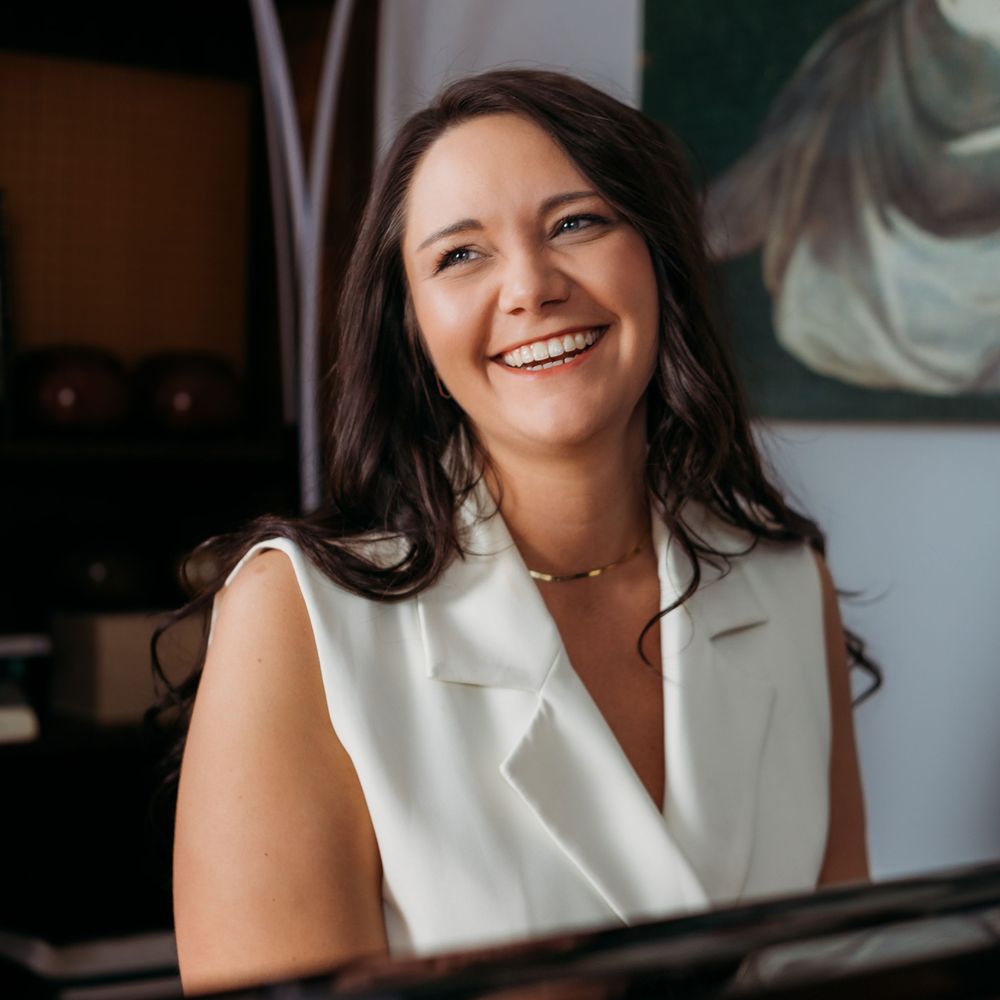 About Caitlin
Caitlin Cusack grew up in Ionia, Michigan and was involved in all things music and theatre from a young age. She gained her love of music and learned an always-on-the-go lifestyle that is driven by sharing her gifts from her mother, who was a music director, theatre director, and music teacher in the Ionia community. She gained love for sports and horses from her father, who retired when Caitlin was a toddler and went on to coach many of her youth sports teams and included her in training harness racing horses from home.
In 2010, Caitlin chose to attend Grand Valley State University in Allendale, Michigan and earned a Bachelor of Arts with emphases in Voice and Piano and a Theatre Minor, which allowed her opportunities to perform lead roles with the GVSU Opera Theatre and make connections with NYC professionals. 
After college, Caitlin stayed close to home in the West Michigan area as her Dad's health declined due to the rare disease called Multiple System Atrophy (MSA). She worked as a high school musical theatre director, choral accompanist, musical theatre and opera stage manager, musical theatre performer, and private voice teacher. In 2015, she was hired to originate the role of Publicity and Recruitment Coordinator for the Department of Music and Dance at Grand Valley State University, which later added the Theatre program to its ranks. During that time she taught the college course Singing for Non-Majors for two semesters. Caitlin also spent 6 years working part time as the Music Director of Saint Luke University Parish, up until her life changing brain injury that occurred on her 26th birthday in May 2018.
Post-injury, she developed post-concussion syndrome that led to nearly everything involving music, screens, physical, and mental activity in stimulating environments to trigger migraines and chronic pain. She was forced to retreat from work to focus solely on rehabilitation. In May 2019, Caitlin's world turned upside down once again on her 27th birthday, when her mom unexpectedly passed away from a rapidly developing cancer. This was just shy of the third anniversary of her dad's passing due to complications from MSA.
Since then, she has continued to focus on improving her brain's dysfunction and chronic pain, manage her grief, and slowly been making her way back into the world of music. Currently residing in Grand Rapids, Michigan, Caitlin has found great comfort in exploring healing through songwriting. As her health continues to improve, she hopes to share her music, story, and joy found in post-traumatic growth to help others through their own struggles.