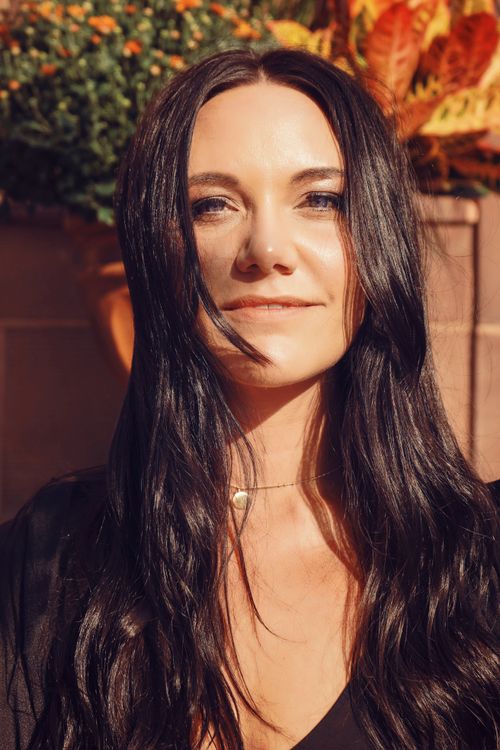 About Caitlin
On her 26th birthday, Michigan musician Caitlin Cusack suffered a traumatic brain injury that changed her life. Exactly one year later on her 27th birthday, her mother passed away unexpectedly from cancer. This was just shy of the third anniversary of her father's passing due to Multiple System Atrophy.  
During a challenging recovery journey, Caitlin found solace and joy in returning to music and began songwriting to process and heal. She has since dedicated herself to sharing her songs to inspire, uplift, and encourage others to find their own light amidst the darkness. Drawing from her training in musical theatre, classical, and liturgical music, Caitlin crafts soulful, piano-driven pop songs that blend memorable melodies with poignant lyrics exploring themes of love, loss, grief, and growth. Her music weaves together stories of personal transformation and emotional resilience to create a bridge between her own journey and the struggles of her listeners.
Caitlin is an award-winning vocalist with a music degree from Grand Valley State University where she was classically trained in voice and piano. She has worked with Tony Award winning teachers and directors in New York City. She has been known to many in the Grand Rapids area as a performer, voice teacher, theatre director, and music director. In 2022, she was one of fifty songwriters selected from worldwide applicants to attend the first "SongCon" in New York City with Ari Herstand (Ari's Take) and Danny Ross (Forbes, Antisocial Producers Club). She looks forward to continuing collaborations internationally with those songwriters and producers. 
Caitlin is a regular participant in collaborative performances including projects with Crooked Tree Creative, Third Coast Records, Midtown, and The Stray. Her debut single "I'll Be Okay" landed spots on playlists with tens of thousands of listeners, such as "Chill Wedding" and "Sunrise Vibe". The title track single preceding her debut EP "Quiet My Mind" will be released on March 24, 2023 in honor of Brain Injury Awareness Month followed by the single "California Spring'' in April. The "Quiet My Mind" EP Release Concert is set for May 19 at Midtown Grand Rapids.