Life Before Concussion (in a nutshell)
I grew up with music innately present in me. My Mom was a music director at a church for forty years as well as a music teacher, accompanist, and musical theatre director. She shared her talents and kindness with SO many and left a lasting legacy behind. They say that when I was a baby, she would bring me to church in a basket and during certain parts of the mass I would become animated and make noise (probably because I had heard that music in utero - lol!) The way I shaped my life was largely inspired by my Mom and our shared passion for music. My Dad was a stand-up guy, who instilled in me a strong moral code. I learned from both my parents that I should always be kind, and that I should share my talents and light with others. 
In high school, I was a big band and choir geek - earning awards in band as a pianist, flutist, clarinetist, becoming drum major of the marching band, and student director of the top choir. I performed leading roles in the local musical theatre productions. I went on to earn a Bachelor of Arts degree in Music with emphases in Voice and Piano with a Theatre minor from Grand Valley State University. I was classically trained in voice, but my passion was musical theatre. Growing up, my goal was to work in "show biz" in NYC and through some collegiate opportunities, I made connections with some very inspirational working professionals there. 
In my twenties, I worked as an administrative professional in the music, theatre, and dance department at my alma mater for 3 years, during which I also taught a college course for two semesters called "Singing for Non-Majors" and helped coach students to showcase in NYC. I worked as a Music Director of a Catholic church for 6 years, often mentored by my Mom. I worked as a Theatre Director for a high school program for 4 years. I performed in musicals, taught private voice students, and occasionally provided piano accompaniment for students and choirs. I created a busy life full of sharing my talents.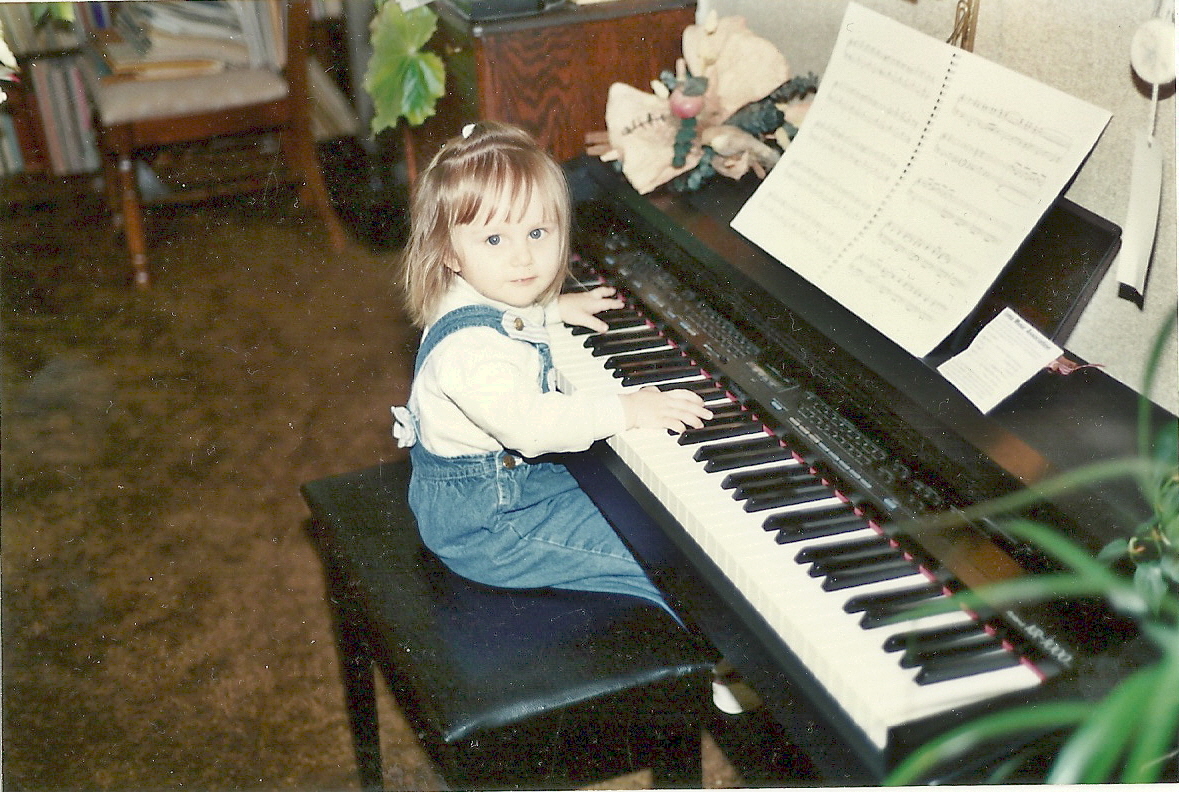 ---